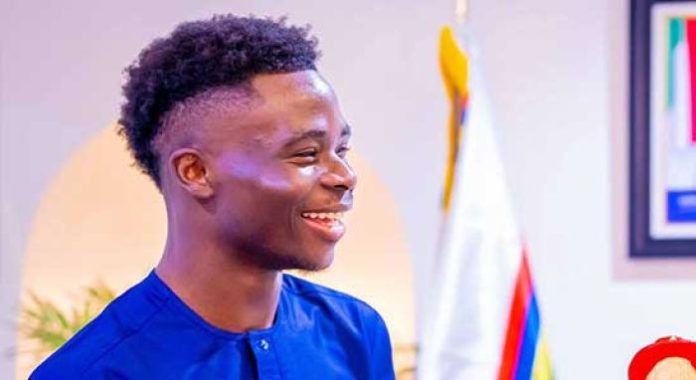 My Father Destroyed My Super Eagles Dream — Bukayo Saka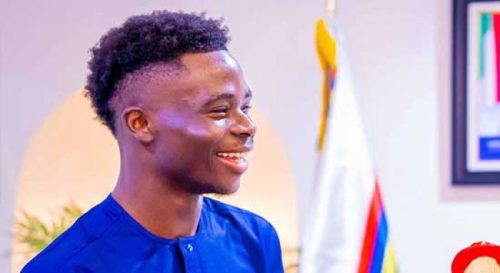 Arsenal and England sensation Bukayo Saka has revealed he was close to playing for Nigeria ahead of England as he get set to round up his visit to Nigeria.
Saka is presently in Lagos as part of his holidays following the ned of the season in England, he has been soaking in the moment in Nigeria's commercial capital and has also visited lots of orphanages to give support.
In one of the orphanages he visited, the 21 year old was asked by a staff of the organization why he decided to pick the English national team ahead of the senior national team of Nigeria.
'I will tell you this. I was very close to playing for one of the youth teams in 2019. It was the wish of my father but things happen and you have to live with your decisions. I feel very much Nigerian and nothing can change that,' he told OwnGoalNigeria.com.
Our contact also revealed he is likely to meet with the newly sworn in president of Nigeria Bola Ahmed Tinubu in Abuja before the end of his holiday in Nigeria.
'A visit to the president is on their list but I don't know if it will be possible. He looks quite a lovely lad and shy. At the orphanage we couldn't believe who was next to us. So humble and down to earth', staff of the orphanage home stated.