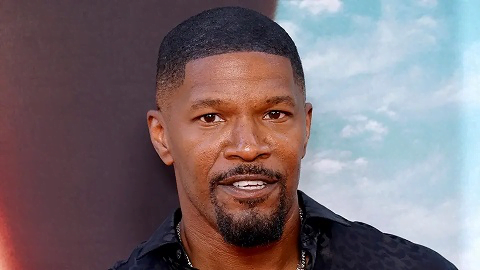 Fear As Jamie Foxx Is Left Paralyzed, Blind From Brain Clot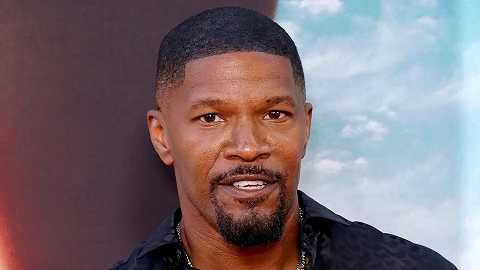 There are fears that popular Hollywood actor, Jamie Foxx could have been paralyzed and blind following a blood clot in his brain.
This is accoridng to Hollywood journalist A.J. Benza.
Benza claimed after speaking to a source close to Foxx that the star is said to be"partially paralyzed and blind" in addition to a series of other complications after receiving the COVID-19 vaccine,
"Jamie had a blood clot in his brain after he got the shot. He did not want the shot, but the movie he was on, he was pressured to get it," confessed the journalist, who formally worked as a columnist for the New York Daily News, during an appearance on Dr. Drew Pinsky's online show "Ask Dr. Drew."
"The blood clot in the brain caused him at that point to be partially paralyzed and blind," Benza alleged, as he insisted his insider was "someone in the room" with first-hand knowledge of Foxx's hospitalization.
Foxx was admitted to the hospital after suffering a "medical complication" on Thursday, April 11, although specific details on his current health status have been difficult to discover.
The 55-year-old's medical woes began while filming his latest movie Back in Action.
The movie, also starring Cameron Diaz, has moved forward with production without Foxx, using a body double in his place
No official comment has been made by his family regarding the circumstances surrounding the medical emergency or his current state of health.
Since news of Foxx's health difficulties initially broke, a lot of famous people and his friends have sent their well wishes to the actor.