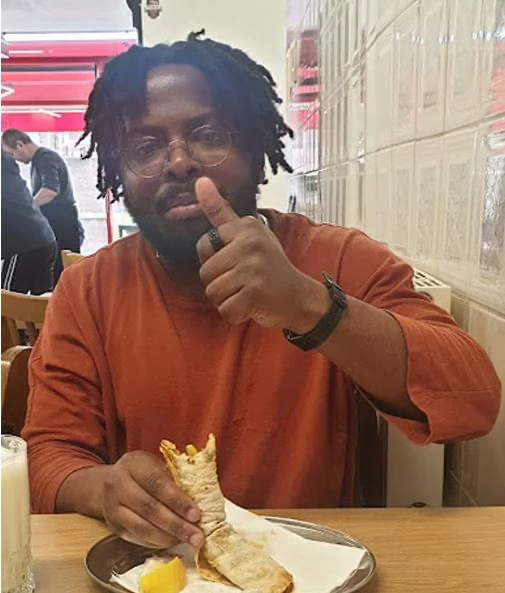 UK Police Find Body During Search for Nigerian Poet, Gboyega Odubanjo (Photo)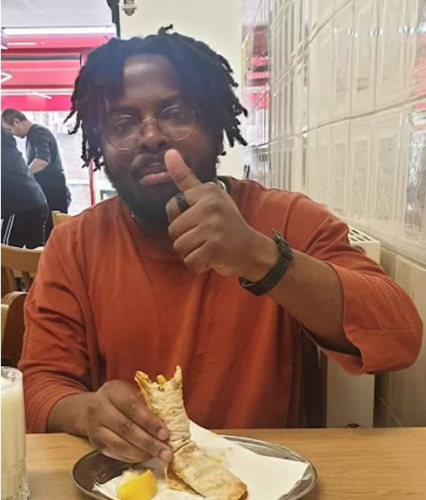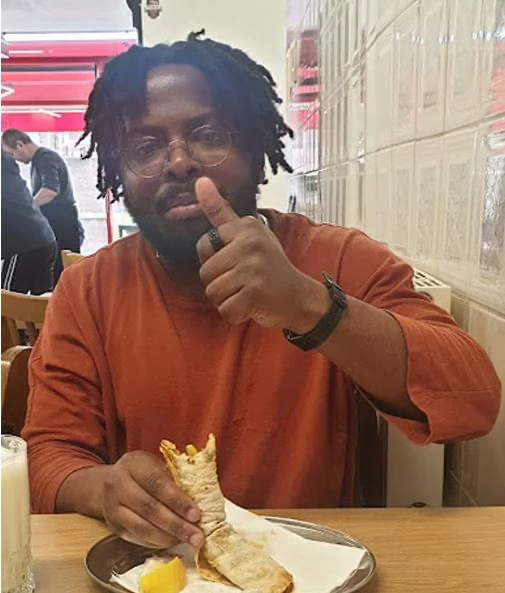 A body has been found by UK Police during the search for missing Nigerian poet, Gboyega Odubanjo.
Odubanjo went missing after he went to perform at a festival in Northamptonshire.
Mr. Odubanjo, 27, was scheduled to do a reading at the Shambala festival in Kelmarsh on Sunday, August 27 but failed to show up.
He was last seen at around 4 a.m. on Saturday, August 26 at the event. Officers have been appealing for information about Gboyega, from Woolwich, southeast London.
A Northamptonshire Police spokesperson said today: 'A body has sadly been found during the search for a 27-year-old man reported missing in Kelmarsh.
'Police officers made the discovery shortly before 9am on Thursday, August 31, in the course of a specialised search of the area.
'The man had been reported missing on Sunday, August 27, having last been seen at Shambala festival early the previous morning.
'While formal identification has yet to take place, the man's family has been informed and are being supported by specially trained officers. 
'There are not believed to be any suspicious circumstances surrounding his death.'
Mr. Odubanjo's family previously said they had 'profound concern' for their son's safety and well-being and his disappearance is 'entirely out of character'.
In their appeal, they said: 'He has a warm and infectious personality, a contagious smile, and a heart full of kindness.'
'We are reaching out to the community, friends, and all compassionate individuals who may have any information that could lead to his safe return. No piece of information is too small, and your help could be the key to bringing him back to us.
'Thank you for taking the time to read our appeal. We pray for Gboyega's safe return and for the strength to endure this challenging time,' they added.
Gboyega's best friend Tice Cin, 28, said on Wednesday his disappearance is 'extremely out of character'
She said: 'It's extremely out-of-character and totally unlike him to not get in touch.
'Crucially, he always rings his mum every day when he's away at a festival. And he was meant to be back for his dad's birthday today. They're a very close-knit family.'
She also described him as an 'acclaimed poet' and 'highly anticipated novelist'.
Detective Chief Inspector Johnny Campbell said: 'Our thoughts are with the man's family at this very difficult time, and we would ask the media and members of the public to not contact them and respect their privacy.
'We would like to thank all those involved in the search efforts, including the volunteer members of Northamptonshire Search and Rescue and the specialist search-trained officers from other forces who supported our efforts.
'We would also like to thank all those who have supported our investigation by speaking to officers or getting in touch with information.
'Officers from Northamptonshire Police will now prepare a file for the coroner.'
The missing person's enquiry was led by detectives from the Force's CID.
Novelist Ms. Cin, who met Mr. Odubanjo on a poetry course ten years ago, said she became aware something was wrong when he failed to get in touch with her about her own reading.
She said: 'He's a very reliable and present friend – he's never missed any of my events.