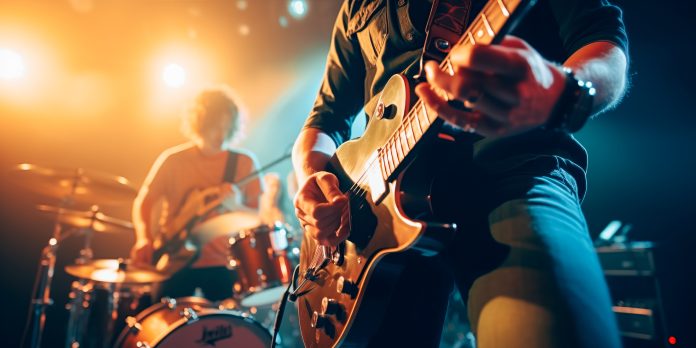 Rock n roll is an electrifying force that transcends generations, borders, and even time itself. It's a genre that has stirred souls and revolutionized culture for decades and is known for having the most passionate fans worldwide.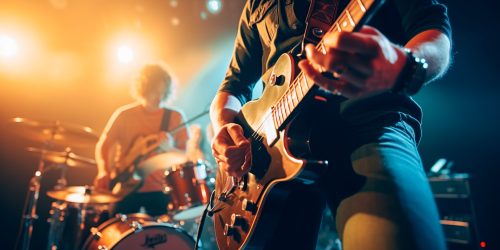 Top rock icons are back on tour to conquer stages worldwide. These thrilling comebacks have been getting diehard rock n roll fans excited for their favorite artists to come to their nearest cities.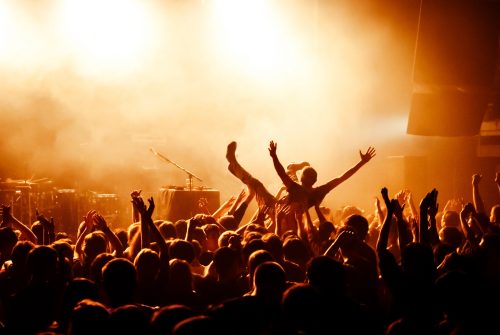 If you're waiting to see your favorite artists, here are the top global tours of well-known rock legends to watch out for. 
Bruce Springsteen is an American musician considered one of the most iconic and influential artists in rock music. Some of his top hits known and loved through generations are 'Born In The U.S.A,' 'Glory Days,' and 'Hungry Heart.' 
This archetypal rock legend has announced his 2023 global tour. Some fans from the down under might ask, will Bruce Springsteen tour Australia? As there are no confirmed dates yet, many are anticipating shows in 2024. If you're hoping to see 'The Boss' perform his greatest hits on stage, watch out for his upcoming tour dates through local ticket merchants. 
Eagles are an American rock band known for their plethora of iconic songs, ranging from soft rock, folk rock, and country rock. Some of their global hits are, 'Hotel California,' 'Take It Easy, 'New Kid in Town,' 'I Can't Tell You Why,' and the emotional ballad, 'Desperado.' 
This Grammy award-winning band will be back on tour starting in September 2023. The group has yet to announce more tour dates that music fans worldwide are watching out for. 
Metallica is a renowned heavy metal band formed in 1981 and one of 'The Big Four,' along with the legends Megadeth, Anthrax, and Slayer. They're one of the top-earning musicians, commonly known for their greatest hits, such as 'Nothing Else Matters,' 'Enter Sandman,' and 'Master of Puppets,' which are well-loved not only by metalheads but also by some mainstream music fans.
These heavy metal legends are currently on tour, starting in September 2023 and going on through 2024. Fans also watch out for their iconic front acts, such as Pantera and Five Finger Death Punch. 
Guns N Roses is an iconic hard rock band from the 80s, known for the cult classics, 'Sweet Child O' Mine,' 'November Rain,' and their rendition of Bob Dylan's 'Knockin' On Heaven's Door.'  
These rock legends are touring North America, Europe, and the Middle East from 2023-2024. Fans are even more thrilled as they travel with notable bands as their front acts, such as The Pretenders, Dirty Honey, The Warning, and Alice in Chains. 
Aerosmith is one of the biggest rock bands of all time, led by singer Steven Tyler and guitarist Joe Perry. Their top hits include 'Crazy,' Cryin', 'I Don't Wanna Miss A Thing,' and one of the all-time favorite rock anthems, 'Dream On.' 
These critically acclaimed rock icons have announced 'Peace Out: Farewell Tour' from September 2023 to January 2024. If you're a rock n roll fan, witnessing Aerosmith's farewell tour is a massive tick on your bucket list.
Iron Maiden is one of the heavy metal gods that took the world by storm in the mid-70s. These heavyweight music icons from London are known for the classic metal hits, 'The Trooper,' 'Hallowed Be Thy Name,' 'The Number of the Beast,' and 'Run to the Hills.' 
If you're a heavy metal fan, watch out for their upcoming tour dates, starting September 2023. Although the band has yet to announce more shows, many fans anticipate their comeback across various cities. 
KISS is a glam rock band born in the 70s, known for their quintessential black and white face paints and studded outfits. This iconic group is behind the rock classics, 'I Was Made For Lovin' You,' 'Detroit Rock City,' and 'Rock and Roll All Nite.' 
The glam legends are on tour, with dates across North America, the Middle East, and Australia. Hard rock and heavy metal fans are on the watch for their additional upcoming tour dates. 
Red Hot Chili Peppers is a funk and alternative rock band dubbed the 'architects of new sound' by the Rock & Roll Hall of Fame. They're known for their classic hits, 'Otherside,' 'Can't Stop,' 'Scar Tissue,' and the early 2000s anthem, 'Californication.' 
This notable rock group has announced only three upcoming shows in 2023, but fans are anticipating more tour dates in the coming months. 
Foo Fighters is an alternative rock band formed in the 90s, led by former Nirvana drummer Dave Grohl. Some of their greatest hits are 'The Pretender,' 'My Hero,' 'Best of You,' and the all-time fan favorite, 'Everlong.' 
These rock icons are currently on tour, with concert dates from September 2023 to June 2024. Music fans worldwide are hyped up to see them live. 
Avenged Sevenfold is an ever-evolving band, shifting from metalcore to progressive metal. Some of their popular hits are, 'Seize The Day,' 'A Little Piece of Heaven,' 'Bat Country,' and the rock ballad, 'Dear God.' 
Following the release of their musically experimental album, 'Life Is But a Dream,' the band has set tour dates in September 2023, with upcoming shows yet to be announced. 
Conclusion 
Seeing these rock icons perform on stage can be a once-in-a-lifetime experience for music fans. Whether you love catchy classic rock n roll anthems or mosh pit-ready heavy metal sounds, there are tour dates you should watch out for.