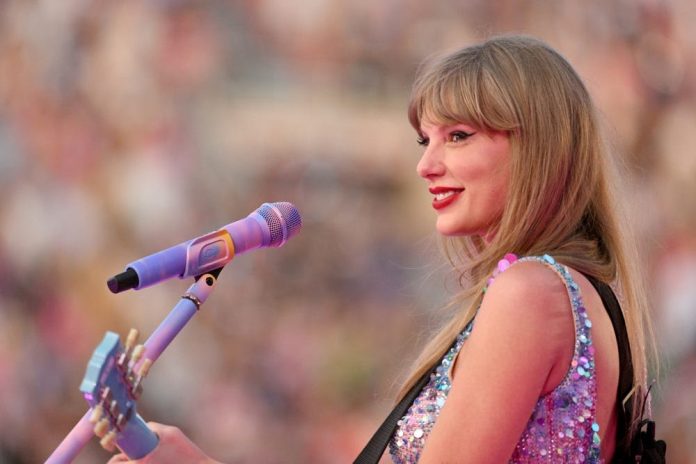 Taylor Swift Now Worth $1.1b Following Success Of Her Music Tour And Concert Film Success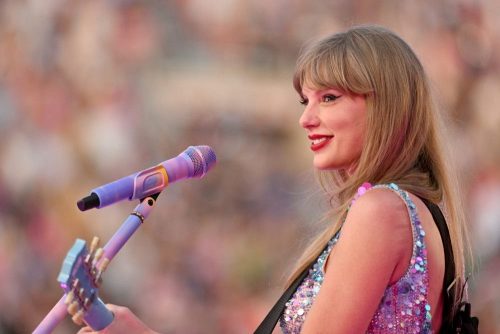 Grammy award winning singer, Taylor Swift has officially become a billionaire, making her the first singer to enter the billionaire's club solely through music, according to a new report by Bloomberg.
The Pop superstar did it again as the first-ever singer to enter the billionaire's club with profits from music alone. The singer hit the milestone thanks to the phenomenal success of her 'Eras Tour', her concert film, the value of her new music and the re-release of her earlier studio albums.
Bloomberg, in it's report, listed Swift among the ranks of fellow billionaire artists Rihanna and Jay-Z. According to the report, an in-depth analysis into Swift's finances reveals she made her 10-figure fortune "almost entirely from her music."
It must be noted that Rihanna achieved her billionaire status from revenue that came in through her beauty and clothing lines. Jay-Z, on the other hand, made his fortune through a series of investments, businesses and various other endeavours not pertaining to the music industry.
According to Bloomberg, Swift now has an estimated net worth of a whopping $1.1 billion.
This number came from an analysis of her music catalogue, merch sales, tour revenue and more. She reportedly made $400 million from music releases since 2019. She also earned an impressive $370 million from ticket and merchandise sales.
Her other sources of income include $120 million from Spotify and YouTube earnings and an additional $80 million from royalties from her music sales. The remaining $110 million is the current value of her five personal properties.
Also, Taylor's ticket sales from her 53 North American concerts generated ticket sales of over $2.2 billion.
Bloomberg Economics estimates that in total, the tour has added $4.3 billion to the country's gross domestic product.
Prior to the tour that kicked off in June, Forbes featured Taylor Swift on their list of self-made women in America, with a net worth of $740 million.
According to the report, Swift's fame and fortune is only expected to grow as she takes her tour to South America at the end of this year. She is also scheduled to perform in Asia, Australia and Europe in 2024.