Cristiano Ronaldo Arrives in Saudi Arabia Ahead of His Al-Nassr Medical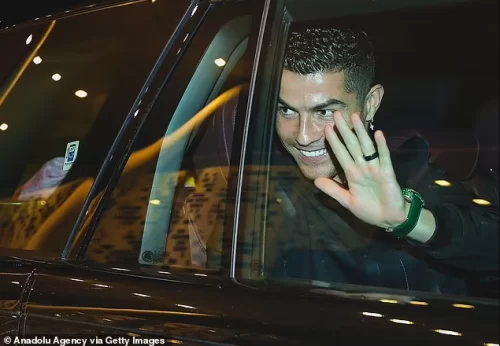 Cristiano Ronaldo has arrived in Riyadh ahead of undergoing his medical with Al Nassr on Tuesday.
The former Machester United star arrived in Saudi Arabia on Monday night with the club expected officially unveil him at 7pm local time (4pm GMT) in the Saudi capital.
The 37-year-old Ronaldo appeared to be in good spirits after touching down at a private airport in Saudi Arabia.  He was seen smiling and waving to his fans. He also took pictures with the kids that handed him flowers upon his arrival.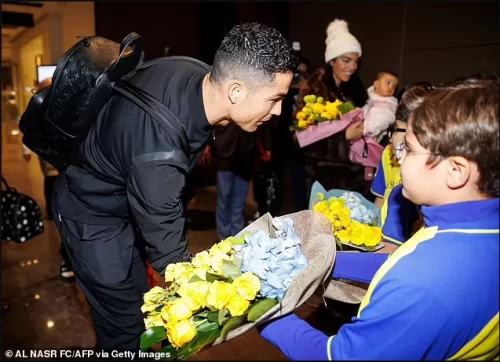 SSC [Saudi Sports Company] will broadcast and stream the unveiling of Ronaldo at Mrsool Park live on their channels for fans to watch. Thousands of supporters are expected to attend Ronaldo's unveiling in person on Tuesday afternoon.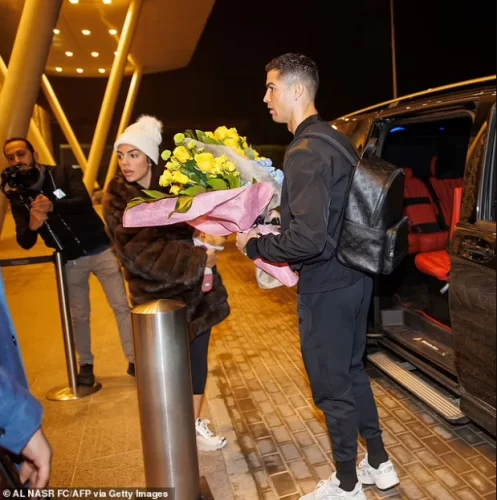 According to the Saudi newspaper Arriyadiyah, Al Nassr are ready to 'throw a party' at the same level of Ronaldo's Real Madrid unveiling in 2009.