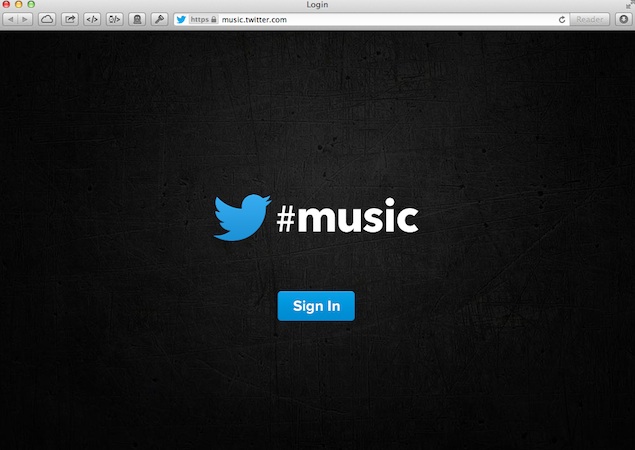 Last month,
CNET reported
that Twitter was planning to launch its new music discovery app this month after acquiring an Australian music tracking website called We Are Hunted last year.
One sign that the new Twitter Music app is coming is an announcement made by We Are Hunted Thursday, confirming its acquisition by Twitter and the shutdown of the company. This is probably in preparation for the launch of Twitter Music this weekend, coinciding with the first weekend of the
Coachella Valley Music and Arts Festival
.
In a
blog post
titled "We Are Hunted Has Joined Twitter," it read: "While we are shutting down wearehunted.com, we will continue to create services that will delight you, as part of the Twitter team. There's no question that Twitter and music go well together. Artists turn to Twitter first to connect with fans, and people share and discover new songs and albums every day. We can't wait to share what we've been working on at Twitter."
Today, Twitter quietly rolled out its new music website
music.twitter.com
, which currently only displays the Twitter Music logo and a "Sign In" button. Clicking the "Sign In" button will open a pop-up asking you to authorize your Twitter account, but completion of the authorization sign-in does not lead to any other redirects or additional information. It could mean that the website or app may not be fully live yet, but
sources like NBC
are hinting that an announcement by Twitter could come later today or this weekend.
Still, it hasn't stopped celebrities like Ryan Seacrest from announcing on Twitter Thursday that the Music app is real: "playing with @twitter's new music app (yes it's real!)…there's a serious dance party happening at idol right now."
If Twitter's Music app includes streaming music as Seacrest suggests, they are entering a crowded market which includes Spotify, Pandora and even YouTube. This week,
Spotify launched a day-long campaign
on YouTube featuring French indie band Phoenix to encourage people to subscribe to their platform, which only has around 5 million subscribers in comparison to YouTube's 1 billion-plus users.
Facebook | Twitter
NaijaOlofofo.Com on BBM – 2A922OB8 –>