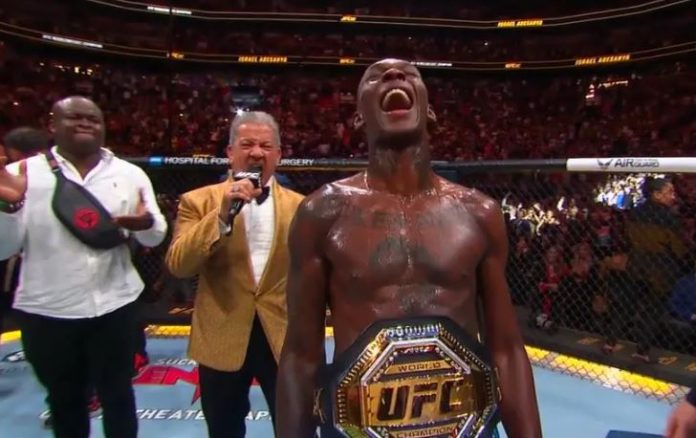 This Revenge Is Sweet – Israel Adesanya Says After Knocking Out Pereira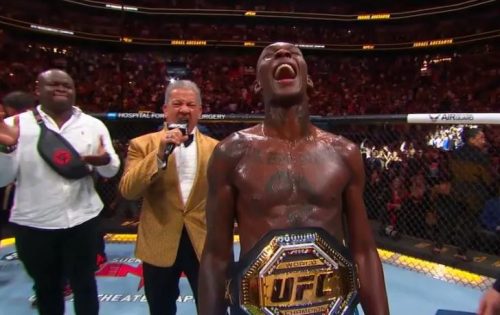 Nigerian champion kickboxer, Israel Adesanya has described his victory over Alex Pereira as a sweet revenge.
Adesanya has been in the shadows of the Brazilian since 2017 when they first met in kick-boxing.
But one fierce punch from Izzy's right hand put out Pereira's lights and handed the belt back to the Nigerian.
Just before the decisive punch, it was looking like it was going to be a repeat of November when Pereira had Adesanya boxed into a corner, sending head kicks and body shots.
Adesanya's response came out of the blues and caught Pereira unaware, putting him to sleep just like it was for Adesanya during their meeting in kick-boxing
"This is a sweet sweet victory and you know I have a sweet tooth. The hunter is now the hunted", Adesanya said during his post fight interview inside the octagon.