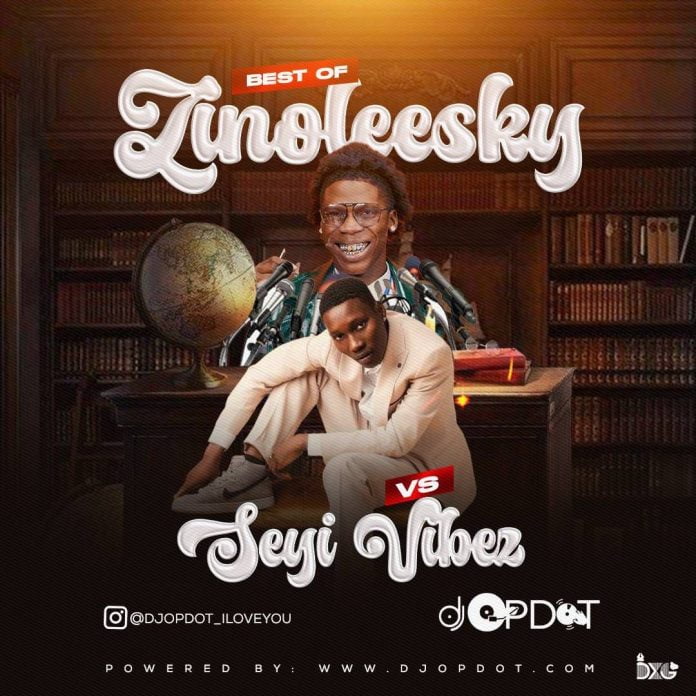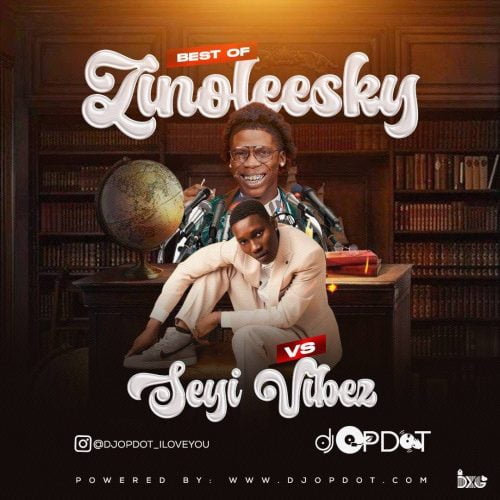 Nigerian sensational disc jockey, DJ OP Dot is set to release a new mix dubbed "Best of Zinoleesky vs Seyi Vibez" trend from the recent controversy that emerge between the duo.
We understand that both of them at some point in a couple of days exchanged words via Instagram on typing music chart.
Recall that Zinoleesky has publicly shamed Seyi Vibez with the claim that despite his current wave he's yet to get any of his song to top 1 and Seyi replied him with a very savage response stating "he's financially doing better than him with or without his song sitting number one.
This is very serious, DJ OP Dot is taking that energy into this mixtape to go head to head on who's a better singer as he has merged both artistes song together.
Get yourself a working earphones or loud speaker as we rock this back to back jam from both artistes.
At the end of this mixtape I want you to give feedback on who's better artist.
Tracks List
Intro – DJ OP Dot x Zinoleesky & Seyi Vibez (Snippet) 

Zinoleesky – Loving you

Zinoleesky – Blessings 

Seyi Vibez – Alaska 

Seyi Vibez – IG Story 

Zinoleesky – Gone Far 

Zinoleesky – Don't Call Me Back 

Seyi Vibez – Amdallah 

Seyi Vibez – Let There Be Light 

Zinoleesky – Like Dat

Seyi Vibez – Ife 

Zinoleesky – Money 

Seyi Vibez – Hat Trick 

Seyi Vibez – Ogechukwu

Zinoleesky – Rocking 

Zinoleesky – Mapariwo 

Seyi Vibez – Paslm 24 

Seyi Vibez – Chance 

Seyi Vibez & Zinoleesky – Money 

Zinoleesky – Party No Day Stop 

Zinoleesky – Yan Yan Yan 

Seyi Vibez – Bullion Van

Seyi Vibez – Para Boi

Zinoleesky – No More Condition

Seyi Vibez  –  Gwagalada

Zinoleesky – Kilofeshe 

Seyi Vibez –  God Sent

Zinoleesky – Personal 

Seyi Vibez – Anybody 

Zinoleesky – Who Knows 

Seyi Vibez – 12:07

Zinoleesky – Caro 

Seyi Vibez Better Days 

Zinoleesky – Many Things 

Seyi Vibez – Catalyst

Outro – DJ OP Dot I Love Youuuu