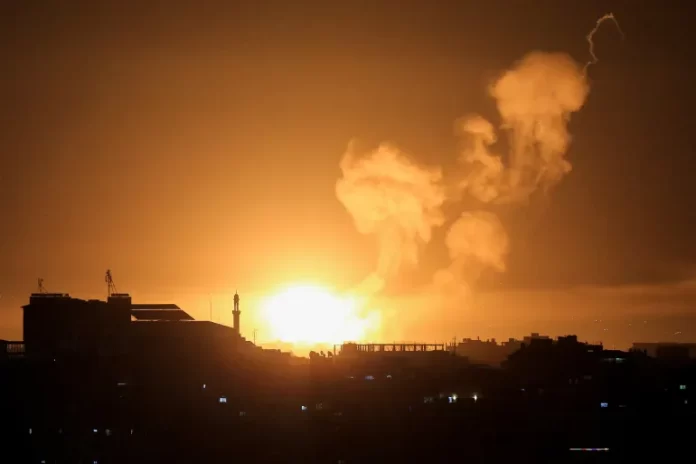 Israel Launches Air Raids On Gaza, Lebanon (Pictures)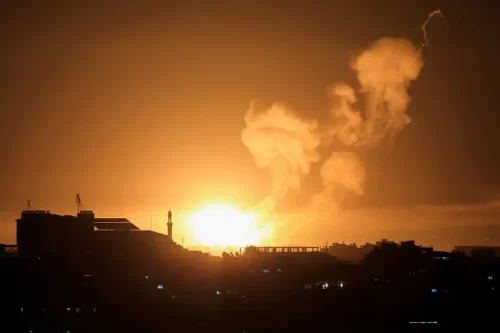 Israel's military has said it carried out air raids in Lebanon, on what it called Hamas targets, hours after it launched air raids on the besieged Gaza Strip.
The bombardment in the early hours of Friday followed a spate of rocket launches from southern Lebanon as tensions soared after Israeli forces stormed the Al-Aqsa Mosque in occupied East Jerusalem twice this week.
Israel's army announced in a short statement at 4:07am (01:07 GMT) on Friday that it "is currently striking in Lebanon". A Lebanese TV station reported explosions near a refugee camp in the southern port city of Tyre.
Hours earlier, there were explosions in Gaza after Israeli Prime Minister Benjamin Netanyahu promised in a video statement that his country's enemies would "pay a price for any aggression".
There were no immediate reports of casualties in Lebanon or Gaza.
The latest raids come amid rising tensions over the storming of the Al-Aqsa Mosque in Jerusalem by Israeli troops, who fired stun grenades, attacked Palestinian worshippers and expelled them from the holy site as they gathered for Ramadan prayers.
The Muslim holy month this year coincides with Passover, a key holiday in the Jewish calendar, as well the Christian festival of Easter.
The attacks on Gaza and Lebanon came after the Israeli military said 34 rockets had been fired from Lebanon on Thursday, with 25 intercepted and at least four landing inside the country. They were the first rockets fired from Lebanon towards Israel in a year and the biggest launch since Israel and Lebanon's powerful Shia movement Hezbollah fought a war in 2006.
No organisation has yet claimed responsibility.
The Israeli military said its attack was focused on Hamas, the Palestinian movement running the Gaza Strip and a Hezbollah ally.
"The [Israeli military] will not allow the Hamas terrorist organisation to operate from within Lebanon and holds the state of Lebanon responsible for every directed fire emanating from its territory," it said in a statement.
Al Jazeera's Zeina Khodr, reporting from Tyre on Friday morning, said "security sources say that they believe Palestinian groups were responsible".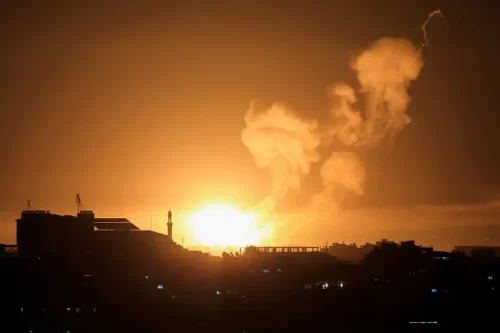 "But many people here will say they could not have done with this without the support and the backing of Hezbollah which holds sway in this region," she added, warning that the escalation threatened "a conflict that could spiral out of control".
ALJAZEERA