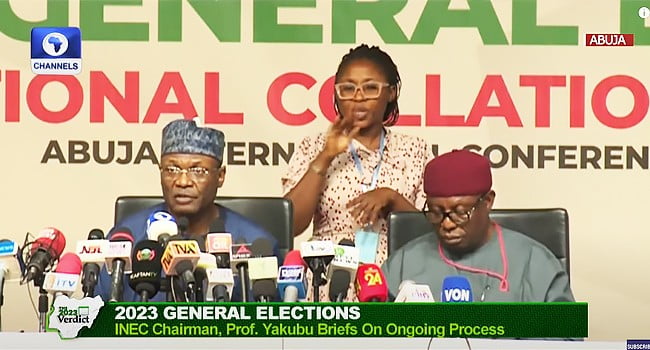 INEC To Conduct Elections On Sunday In 141 Polling Units In Yenagoa, Bayelsa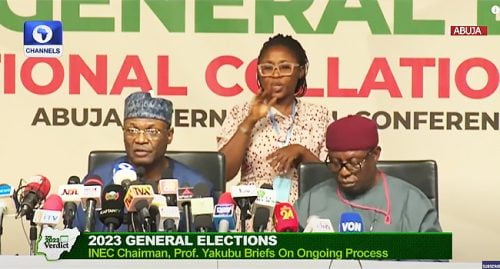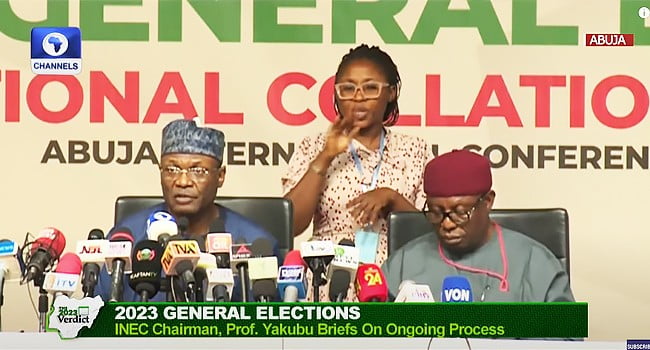 The Independent National Electoral Commission (INEC) has said that it will conduct elections on Sunday, February 26th in 141 polling units within Yenagoa, Bayelsa State.
Chairman of the Commission, Mahmood Yakubu, announced while briefing journalists at the collation centre in Abuja today that elections were disrupted in Wards 4, 6, 8, and 14, involving 141 polling units.
Professor Yakubu said the situation was brought under control but the Commission decided to postpone the election after INEC ad hoc staff expressed apprehension about going back to conduct the election.
The INEC Chairman added that the electoral body has decided that the election will be held tomorrow on Sunday.
According to him, this agreement was reached after the Commission had a meeting with security agencies in the state.
"So we met with security agencies and we've decided that voting in these 141 polling units where the materials are actually intact, will take place tomorrow morning. Remember, we're not only doing presidential election, but we are also doing Senatorial and Federal constituencies.
"So it's good to recover and conduct the elections so that we can conclude the processes. The youth corps members who are serving as presiding officers and other commission staff, are agreeable that the elections should hold tomorrow morning," the INEC boss asserted.
He added that thugs attacked different polling units and that at least eight BVAS machines were stolen in different parts of the country.
Professor Yakubu, however, stated that backup BVAS machines were provided to ensure that the election was not totally disrupted.
Source:- Channels Tv